Alessandro Mandruzzato Murano MidCentury Art Glass Vase Silver Flake / Black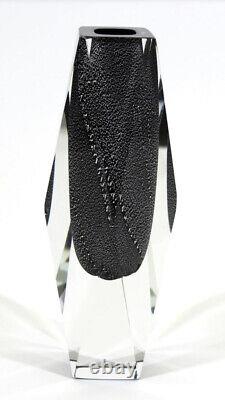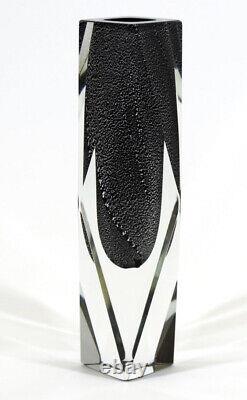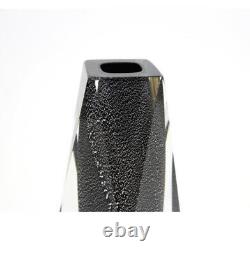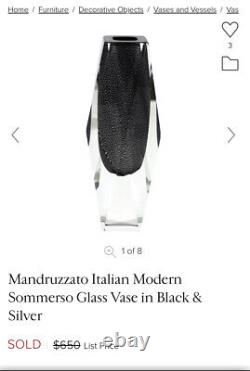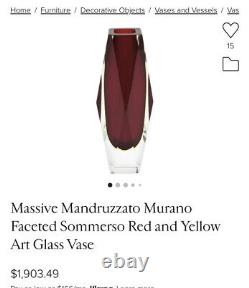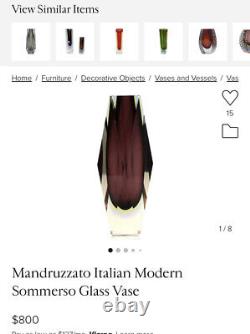 Alessandro Mandruzzato Murano MidCentury Vase. Up for your consideration is this mint condition "Alessandro Mandruzzato black and silver flake Art Glass Hand Blown Vase"Mint Condition made in Italy. This vase is called Goccia because of the shape that resembles a teardrop not only the external geometric surface, but also the blown process consisting to submerge different blends of colored glass in the crystal, confer to the vase the appearance of a drop. Goccia Murano Glass is handmade following the Venetian tradition.
Produced in the furnace with temperatures reaching 1400 Degrees were molten glass and colored minerals have been mixed together to get life to this royal blue color, clear glass, blown into a mold, which can roughly defined shape and size. The object is left to temper slowly in special events for 48/to 72 hours.
The glass creation moved from the furnace to the Moleria to be molded by hand, with the aid of the machinery, through the use of grinding powders, and using cold engraving techniques, beating small inclusions for a satin finishing. Measures appx 8" tall by 3.5" wide.

---