Art Glass Vase Talitha Horne 83 Cobalt Blue withGreen Pulled Feather Design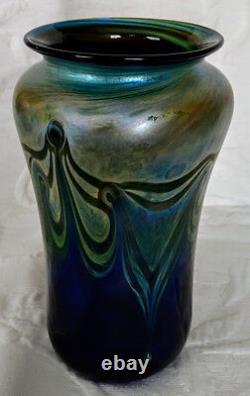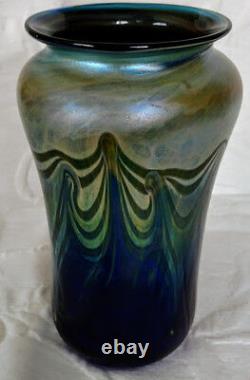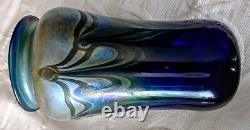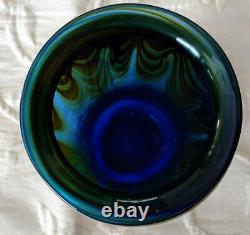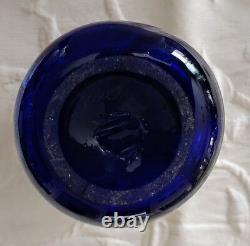 Wife and I got this beautiful Art Nouveau Style Contemporary piece at the Scottsdale Art Festival, back in 1983 from the lady who created it. Signature on bottom along w/a 83 for the year by Glass Artist Talitha Horn, when she worked at The Laurie Thal Glass Studio.
The piece is a true work of Art! Cobalt Hand Blown Blue up to Green Pulled Feather Design like many art nouveau pieces!! 7" tall, 4" widest diameter, 3" base, with a 2.5" opening at mouth, gorgeous!
This PULLED FEATHER art glass vase was hand blown by Talitha Horn in l983. She had a studio in the Jackson hole, Wyoming area.
And was highly recognized in local Art Galleries. It is signed: Talitha, 82. It is my understanding that she is no longer in production, but that she has apprenticed other art glass studio craftsmen.

---