DutZ Collection blue Heavy Glass Vase Mouth Blown Made In Europe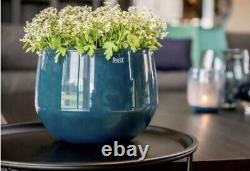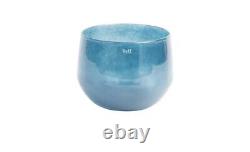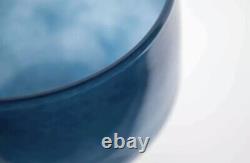 DutZ Collection Navy blue Heavy Glass Vase Mouth Blown Made In Europe. They call it Navy blue but it's a little little in person see 2nd photo. This mouth blown XL vase/bowl from DutZ collection is of high quality and perfect for for a rich bouquet or some beautiful flowers (with thick stems). The vase is also suitable to put a thick candle in and looks great on a counter, wall unit, TV cabinet or large dining table.
DutZ collection has many glass vases in the collection in many colours. This model is a real giant and and perfect as a fruit bowl or with one or more berry branches, blossom branches or other branches. This glass vase is timeless and provides years of pleasure.
A pearl in every interior. The colour of this vase is navy.
Every DutZ glassvase is unique! Every glass vase is mouth blown by glassblowers from our European glass factories.
Each product can therefore differ slightly in colour and shape from the images. Small deviations such as bubbles and scratches are not defects but a result of the traditional process of traditional glass blowing. They enrich the product and give it a unique appearance.

---