Empoli Glass Vase Italy Cristalleria Fratelli Betti Blue & White. 50's-60's. MCM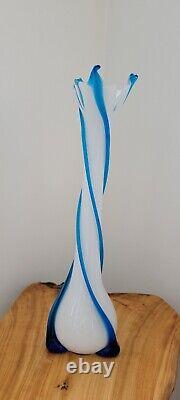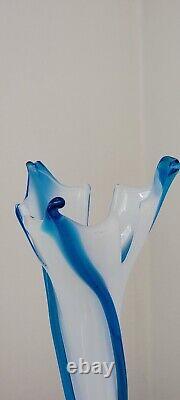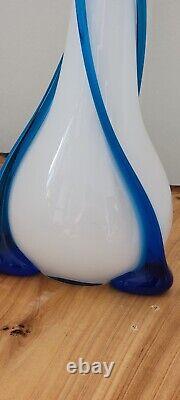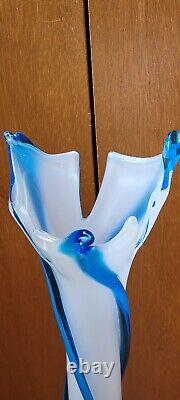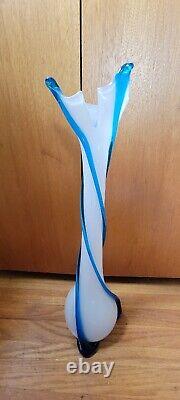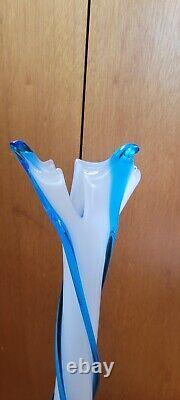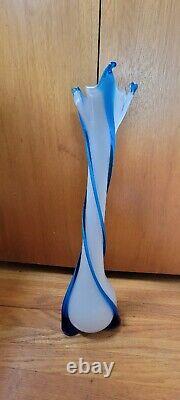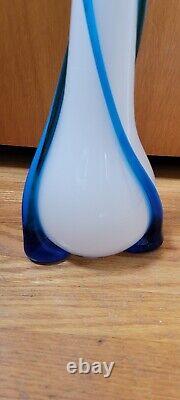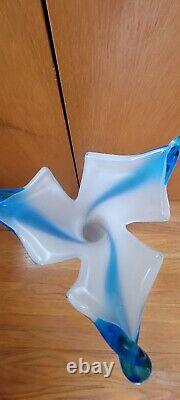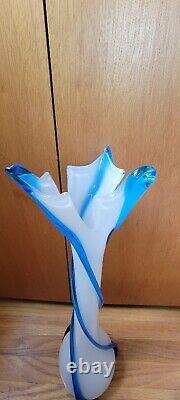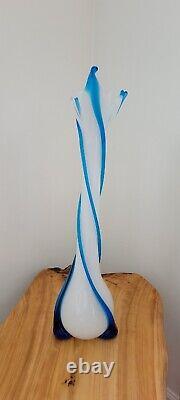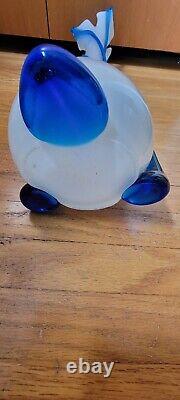 This beautiful Empoli glass vase from Cristalleria Fratelli Betti is a stunning example of mid-20th century Italian art glass. The vase stands at 20 inches tall and 5 1/2 inches wide, with a glossy blue and white finish and a twisted design feature. Handmade and vintage, this vase is a unique addition to any collection.
The vase was manufactured in Italy in the 1950s, using hand-blown glass and a production technique that showcases the skill and craftsmanship of Italian glassmakers. With its origins in Empoli, this vase is a testament to the rich history of Italian artistry and design. A must-have for any lover of vintage and mid-century modern decor.

---