Hand Blown Italian Art Glass Ruffled Handkerchief Vase Spiral Cobalt Blue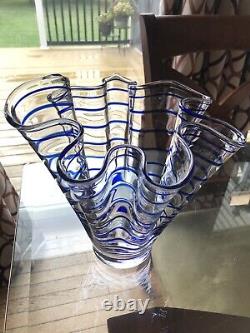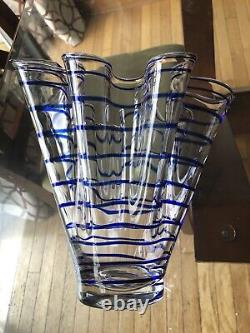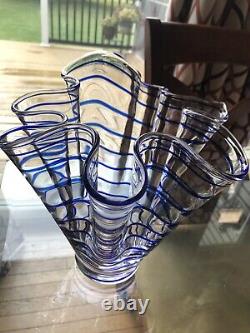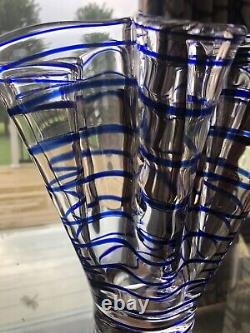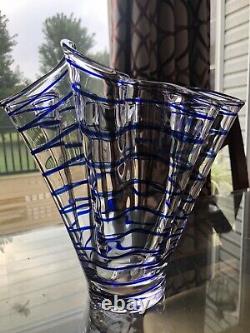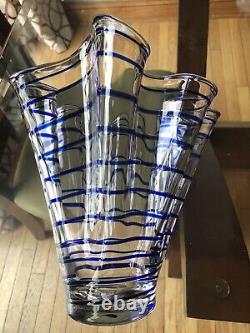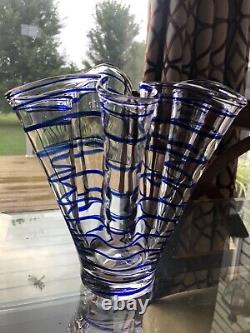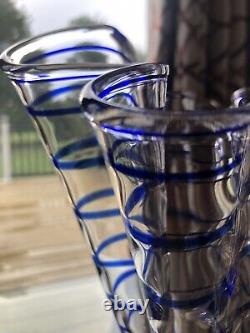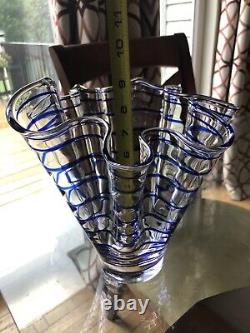 This exquisite ArtGlass vase is a masterpiece of Italian craftsmanship. With a mesmerizing Ruffled design and a spiral Cobalt Blue color, this vase is a true work of art. The vase is 9.25 inches tall and 9 inches wide, making it the perfect centerpiece for any room.
This vase is hand-molded and hand-blown using translucent glass that creates a stunning 3D effect. The vase also features a decorative Handkerchief style and an Art Nouveau design, making it a beautiful addition to any collection. With its unique features, this vase is a must-have for anyone who appreciates fine art and Italian craftsmanship. The vase has no chips, cracks or dents. It is in excellent condition.

---