Large Cobalt Art Glass Vase Murano Style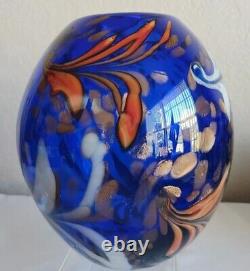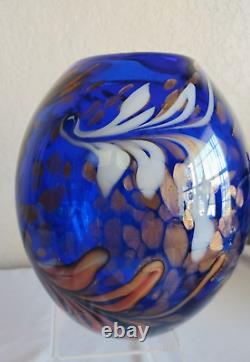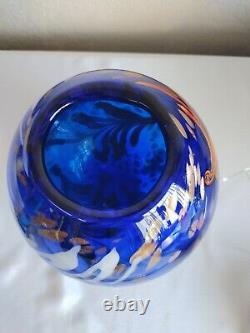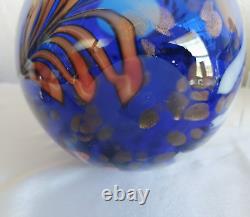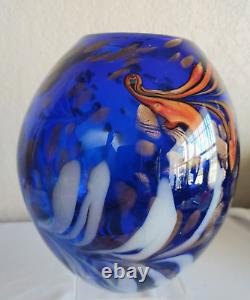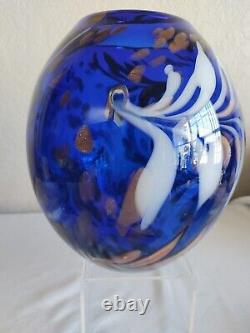 This fabulous piece stands 9-1/2 tall and as shown is spectacular all the way around. Thick quality glass with no flaws or issues visible. Orange, gold and white swirled accents. There is visible glare from my font window as seen on the right side of vase. In all honesty this is not truly Murano style though people use it as a Keyword to grab attention.
If you find TRUE Murano Glass you will see the difference in style. With that said I'm not sure of the maker of this vase but it is Fabulous either way.

---