LE Smith Peacock Blue Diamond Butt 22 MCM Swung Glass Vase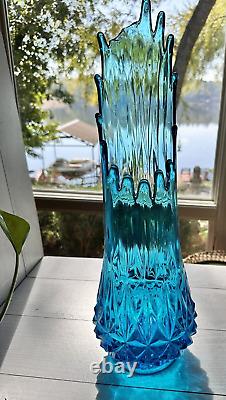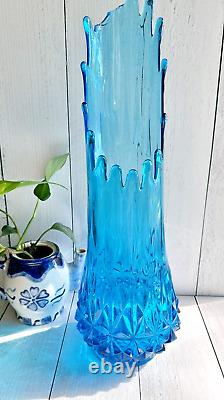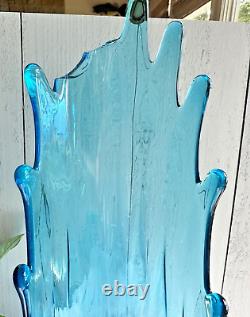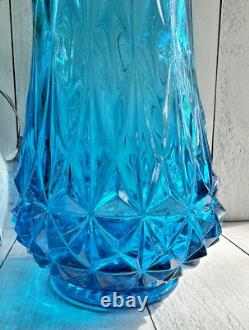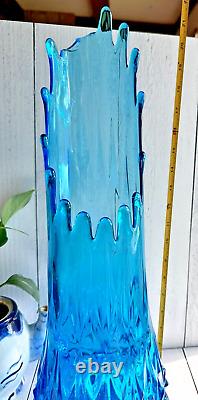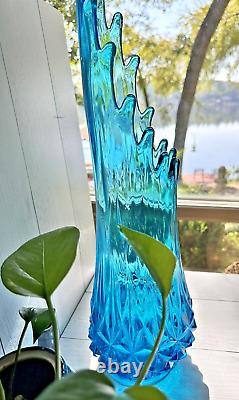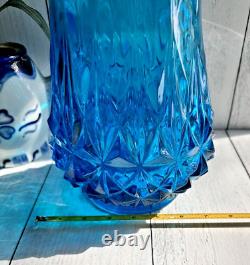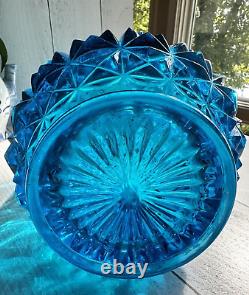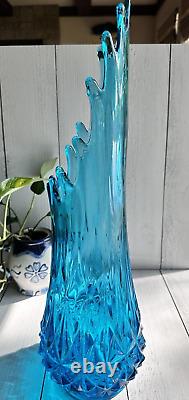 Smith Peacock Diamond vase is a true gem for any Mid-Century Modern collector. The blue glass perfectly captures the essence of the peacock pattern, making it a beautiful addition to any décor. With a height of 22 inches and a unique Diamond Butt design, this vase is sure to stand out in any room. Crafted from high-quality glass, this vase is not only beautiful but also durable.
It has a diameter of 7 inches and has thick walls that refract light beautifully. Bring a touch of vintage elegance to your home with this one-of-a-kind L. One of the photos captures the outdoor light and shows off the vivid bright color. PLEASE NOTE: One of the fingers is broken off, but surely there is a glass specialist that could polish it and smooth out that rough edge. This was an estate item and this was the condition it was in. It is still absolutely stunning and unique. The price has been adjusted for this one imperfection. Please see photos for details.

---