Moser Bud Vase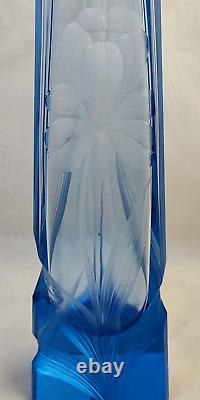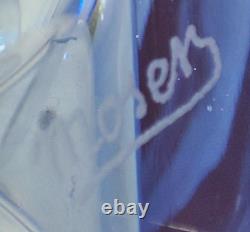 A stunning Art Deco bud vase. Hand engraved with an artistic quality poppy engraving. Heavy quality hand blown and cut pale blue crystal with no damage. Triangular shaped tapering out slightly at the base.
Original artwork from Moser Bohemia. 24cm high, 7cm wide, 7cm deep, at the base.
Free professional packing, using recycled material where possible to ensure the item arrives intact. Based on DHL`s standard rates for a 5 kg parcel. Can be combined with other items up to the 5 kg maximum, please enquire.
For wholesale/trade enquiries please contact me using the information supplied in the about me section or directly through my regular websites. For a wider selection of Palda glassware and general British antiques take a look at karlpalda. If there is any visible damage or repair which cannot be restored it will be highlighted in the description and or photo. Check out my other items.

---