Unique Cobalt Blue Hand-Blown Art Glass Vase with Gold Cuffed Neck Anthony Stern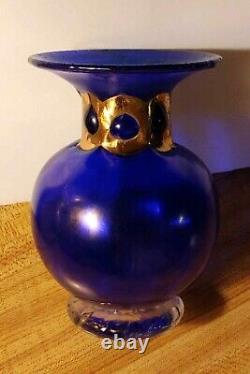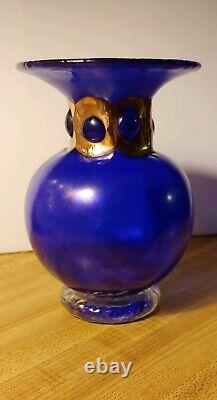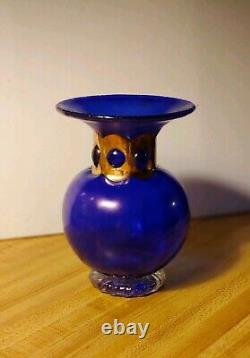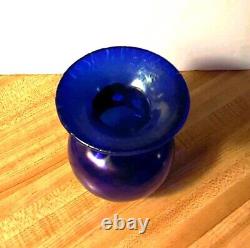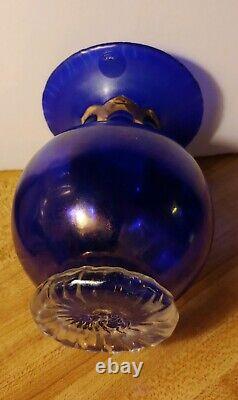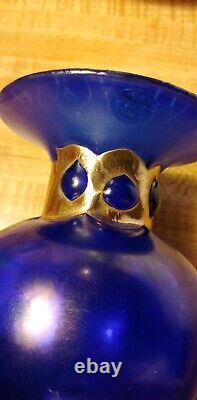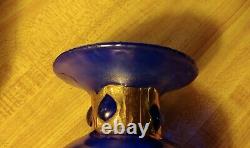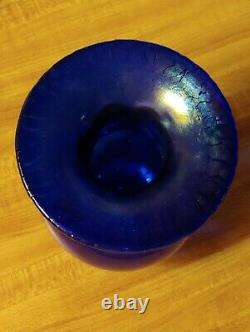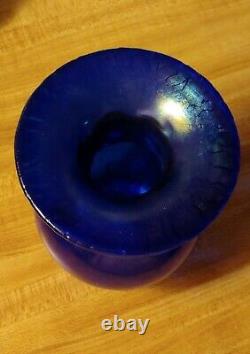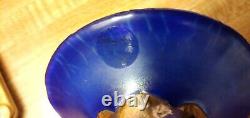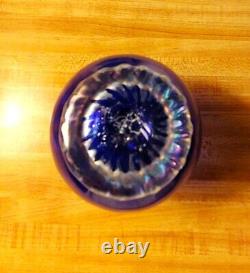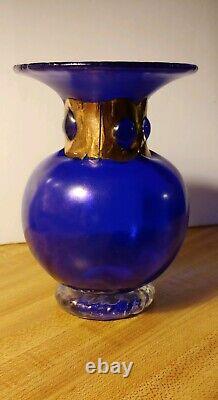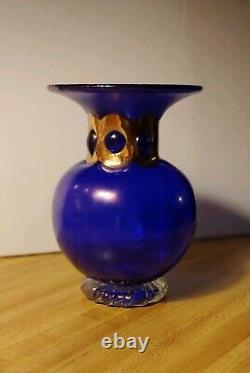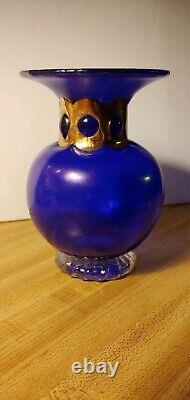 One-of-a-Kind Cobalt Blue Hand-Blown Art Glass Vase. Produced between 1976 and 2016?
Gorgeous Cobalt Blue Glass Vase. Beautifully Designed with Flared Neck and Gold Metal "Cuff". (The glass is "stretched" and produces the iridescent surface and an "onion skin" effect). Footed Bottom is Clear Glass. 5 1/4" H x 3 3/4" Diameter. Signed on Bottom in the Pontil.
Anthony Stern Label under Rim. Is glass work is sought after and has been included in the collections of the Queen of England, Sir Elton John, the Saudi Royal Family, the Victoria & Albert Museum, Barclays Bank, Morgan Stanley, the Nomura Group, Sir Derek Jacobi, and the Broadfield House Glass Museum, to name a few. Stern's work as a glass artist has also been the subject of the film "Lit from Within: The Art of Anthony Stern".

---