Vandermark Merritt Glass Studios Blue Iridescent 10.5 Art Glass Vase C1977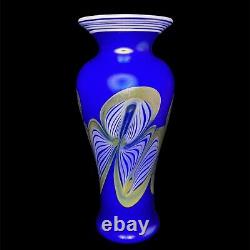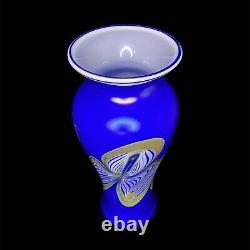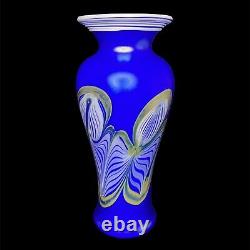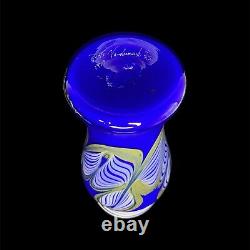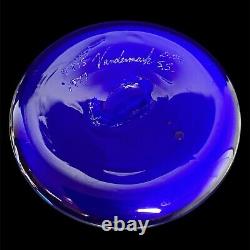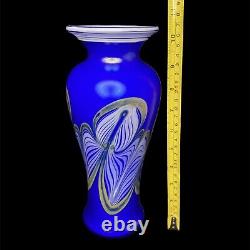 Add a touch of elegance to your home decor with this beautiful Vandermark Merritt Glass Studios blue iridescent art glass vase. The vase stands at 10.5 inches tall and features an abstract pattern with a feather theme, making it a perfect addition to any studio-themed setting.
The vase was expertly hand-blown by skilled glass artisans in 1977, giving it a vintage charm that is hard to find elsewhere. This vase is a unique piece of decorative glassware that is signed by the renowned artist Vandermark. It is made of high-quality glass material and has a production style that is second to none, making it a must-have for collectors. Whether you want to display it in your living room or gift it to a loved one, this Vandermark vase is sure to impress.

---